Business Services
PA CareerLink® professionals provide personalized assistance for recruitment and placement

of employees. From posting positions to screening of applicants—we're here to help. You can even use our facilities for your interviewing process.
PA CareerLink® offers many other value-added services as well. To manage their job search, Employers can elect either self-directed or staff assisted services when using the PA Labor Exchange System. By choosing staff-assisted services, PA CareerLInk® staff can assist in the identification and matching of candidates for your open positions, as well as review resumes for the positions you have available
Staff-Assisted Services for Employers:
·  Assess and test the skills of potential employees prior to hiring.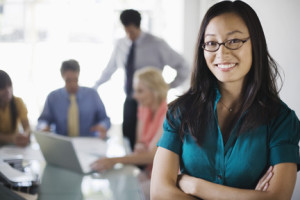 ·  Coordinate job fairs and on-site recruitment.
·  Identify funding to assist with On-the-Job Training for new
·  Staff-assisted job postings, resume screening and job referrals
·  Employer Folder Management
·  Employer Tax Credit Information and Referrals
·  Referral to On-the-Job Training Program Opportunities
·  Industry Partnership/Incumbent Worker Training Referrals
·  Employer Workshop Series
·  Coordination of Job and Career Fairs
·  Labor Market Information for Employers
·  Facility Usage for Recruitment Fairs
For more information, contact our Business Services Team at (610) 280-1010.
PA CareerLink® Labor Exchange for Employers
Finding a good employee is a tough task.
Finding a good employee qualified for the position you're trying to fill…even tougher. But thanks to PA CareerLink®,  your job just became a lot easier.
Use the PA CareerLink® Labor Exchange to identify candidates for the positions they have available.By posting jobs online in our system, employers will be able to create a business folder to track job postings, run job/candidate matches and post jobs as they become available.
How to Register in PA CareerLink® – Employer Palm Card