Industry Partnerships    
Industry partnerships (IPs) are a key institutional innovation for meeting the skills needs of businesses, the career goals of workers, and the economic development goals of the Commonwealth.
Industry partnerships are a particular kind of "workforce intermediary," a so-called dual customer institution that helps connect and meet the needs of both workers and businesses. Industry partnerships bring together multiple employers, and workers or worker representatives when appropriate, in the same industry cluster to address common or overlapping human capital needs.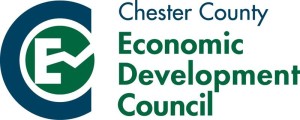 The Chester County Workforce Development Board (WDB), in partnership with the Chester County Economic Development Council (CCEDC) has received funding to support key industries in Chester County:  Agriculture,  Energy, Health Care and Information Technology. All partnerships are regional and serve employers in the five-county Southeastern PA area of Bucks, Chester, Delaware, Montgomery and Philadelphia counties.
For more information on Industry Partnerships, and to understand how these initiatives can benefit your organization, please connect with an IP Program Coordinator.
Smart Energy Initiative
The Chester County WIB has received funds to implement a new Energy Partnership in Southeastern PA.  The mission of the Smart Energy Initiative is to promote the growth of the "smart" energy industry by providing comprehensive workforce and economic development services.  The Energy Partnership serves companies in the clean and renewable energy industry, such as Wind, Solar, Nuclear and Smart Grid sectors.
This regional partnership is led by companies that provide energy and/or provide technology for energy in the five-county area that makes up SE PA.  The Smart Energy Initiative will remain focused on the following training areas:
Energy Efficiency and Green Building
Photovoltaic Solar
Wind, Solar Thermal, & Geothermal
Smart Energy Initiative Industry Partnership Coordinator Jim Lauckner
AgConnect
The mission of AgConnect is to build the capacity of farmers and their supply chain partners to meet the growing demand for local, fresh foods in the region through investment in business training and workforce development.  AgConnect Industry Partnership Coordinator, Jodi Gauker 
Innovative Technology Action Group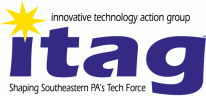 The Innovative Technology Action Group (ITAG)  is an existing partnership that addresses a critical shortage of qualified technology professionals in Chester County and Southeastern PA.
ITAG's mission is to create and sustain a regional partnership in Southeastern PA that encourages technology companies and companies that use technology to grow their businesses in an increasingly sophisticated global marketplace.  ITAG Industry Partnership Coordinator, Jim Lauckner
Chester County Healthcare Industry Partnership
The mission of the Chester County Healthcare Industry Partnership is to advocate for the advancement of the health care industry through training, outreach and other strategies.
The Chester County Healthcare Industry Partnership is an initiative of the Chester County WIB and the Chester County Economic Development Council with grant funds received from the PA Department of Labor & Industry.
Healthcare Industry Partnership Coordinator, Patti Van Cleave