PA CareerLink® Chester County can provide you access to a variety of different Assessment tools that assist you in understanding your skill sets, your career interests and your competency levels as it relates to various occupations.
KeyTrain® is currently used to assess an  individuals competency level

 as it relates to  specific occupations for customers interested in pursuing the Chester County Individual Training Account (ITA) program.  Assessment areas include Reading for Information, Applied Mathematics and Locating Information.  Customers must achieve specific levels of competency in these three areas as  it relates to specific occupations and as profiled by ACT/KeyTrain®.
Access Keytrain®
The O*NET program is the nation's primary source of occupational information. Central to the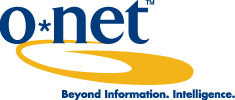 project is the O*NET database, containing information on hundreds of standardized and occupation-specific descriptors.  the database, which is available to the public at no cost, is continually updated by surveying a broad range of workers from each occupation.  Information from this database forms the hear of O*NET OnLine, an interactive application for exploring and searching occupations.
Access O*NET™
Use Career One-Stop's Skills Profiler to better understand your transferable skills.  This tool
allows you to  create a list of your past/current skills and then  match them to job types that use those skills.
Access Skills Profiler
mySkills myFuture can help you find new career options to explore.  You will find details about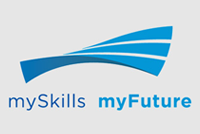 careers that may be a good match for your skills.  You will also find local schools and training programs that can help you move into a new career, and you can even apply for job listings in your local area.
mySkills myFuture uses a unique skills-matching process to identify new careeer options based on your experience.  They take the skills you may have used in your past job and find other careers where workers oftern use the same skills.
Access mySkills myFuture